Therapy dogs are important in our society. These animals are the unsung heroes of our world. Animals that provide love and affection for those that need it most.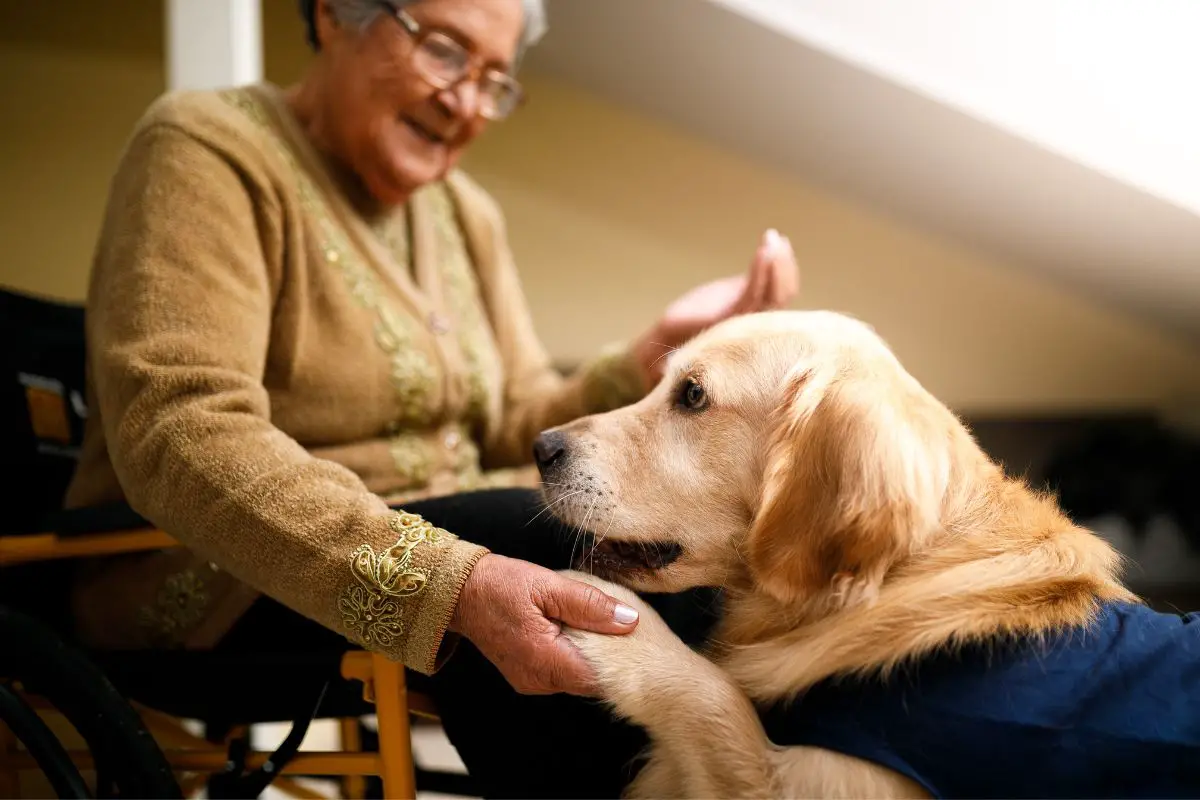 They help to heal the mentally ill or put them at ease at the very least. But, how do you certify a therapy dog, and what is a therapy dog's job exactly?
Find out everything you need to know on the topic in our article. So, without further ado, let us get started!
What Exactly Is A Therapy Dog?
Therapy dogs must be trained for their job role, but they are not the same as service or emotional support dogs.
A therapy dog's job is to give psychological or physiological therapy to people and not their handlers. These dogs are typically very friendly, easy-going, and have a stable temperament.
This is because they visit schools, hospices, nursing homes, hospitals, and many other places so that they can interact with people.
These dogs are trained to interact with other people so that they can be pet and ease the psychological or physiological state of people around them. 
Emotional Support Dog, Therapy Dog, Or Service Dog?
There are a series of different services that animals provide for us.
In this case, what is the difference between an emotional support dog, a service dog, and a therapy dog? Let's find out more. Shall we? 
Emotional Support Dog – Emotional support animals can be any type of animal and they are usually prescribed by a mental health professional to provide comfort to their owner just through their presence. They do not undergo training and only have to pass a temperament assessment in order to become emotional support animals. Emotional support animals are not considered assistance service dogs/animals by the ADA.
Therapy Dog – Therapy dogs are specifically trained to provide specific relief, and comfort to people that are lonely, grieving, suffering from anxiety, or are in need of affection. They are trained to be brought to places like hospitals, schools, or nursing homes where they offer comfort to those of us that need it. 
Service Dog – Service dogs are specifically trained to assist people that are disabled. They undergo extensive training and are often able to help people that have visual impairment, seizure disorders, diabetes, or other physical health issues. Service dogs are able to go anywhere with their owners.
What Kinds Of Therapy Animals Are There?
We are specifically talking about dogs in this article, however, did you know that there are several kinds of therapy animals?
If dogs are not your thing you might find comfort in seeing a different kind of therapy animal. Below are the most common therapy animals out there: 
Dogs
Horses
Cats
Rabbits
Guinea Pigs
Best Dog Breeds For Therapy Dog
There are many breeds of dogs that can be suitable to be a therapy dog. There is no real hard and fast rule as to which ones are exempt from this job role.
However, there are breeds that are more likely to do well in the role.
Provided that they receive the appropriate training and they fit the mold of what makes a good therapy dog. Below are the ten best breeds of dog for this role: 
Golden Retrievers
Labrador Retrievers
Pugs
Poodles
French Bulldogs
Border Collies
Pomeranians
Greyhounds
Dachshunds
These breeds are considered the best for the role of a therapy dog. But your individual dog must meet the base requirements for this role as well.
Below are the top traits your dog should have if you want them to become a therapy dog: 
No Shedding – Many people are allergic to dogs that shed excessively which is why your dog should not shed a lot. If they do happen to shed, you may need to brush them frequently to help alleviate the issue. 
Social and Friendly – A dog that is not friendly or social will not enjoy working as a therapy animal. They will also be less likely to interact with people which is kind of the point of a therapy dog. 
Even Tempered – Your dog should not get stressed out, overreact or be aggressive. This is so that they can safely be petted by people without fear of someone mishandling them and your dog overreacting. 
Adoptable – Therapy dogs will need to adapt to various environments and excel even when they are in a highly stimulating area full of distractions. So, if your dog does not like new places and tends to be uncomfortable when meeting new people they may become shy or aggressive if they are pushed too far. 
How To Certify A Therapy Dog
If you wish to certify your dog as a therapy animal you will need to go through three basic steps.
The first step is that you need to either own or adopt a dog with a temperament, demeanor, and intelligence that is befitting of a therapy dog.
Next, you will need to train your dog to comfort and support people and adapt well to new people and places.
Finally, you should register your trained therapy dog with an organization like the Service Dog Certifications. This is an optional step but it is highly recommended to do so. 
Therapy Dog Training
Training your therapy dog can be a time-consuming process but it is one that is a rewarding process.
As long as you cover the following, you should have a fantastic therapy dog on your hands in no time: 
Make sure that your dog has been socialized properly and that they are used to new people, places, surfaces, and objects. 
Teach them appropriate commands like not jumping on people, leave it, watch me, and other useful commands.
Take your dog to a therapy class so that they can be evaluated and trained by professionals in the field. 
Obtain the AKC Canine Good Citizen title for your dog,  AKC Community Canine, and Urban CGC title. This is optional but it is recommended to get at least one or two of these titles.
Register your dog with an organization like the National Therapy Dog Organization.
Final Thoughts 
We hope that you have enjoyed reading our article on how to certify your therapy dog.
While there is a lot of training to undergo, this is an extremely rewarding field.
If you have the right dog and are good at training your animal, this should be an amazing experience.
We hope that you have a fantastic day and we look forward to seeing you later!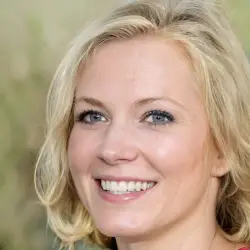 Latest posts by Anna Granger
(see all)