Dogs are the most common service animal, despite others such as horses, cats, and even birds being able to be trained to provide help to a human.
One of the reasons is because they can be trained to do a number of tasks efficiently to help those with disabilities and mental health problems.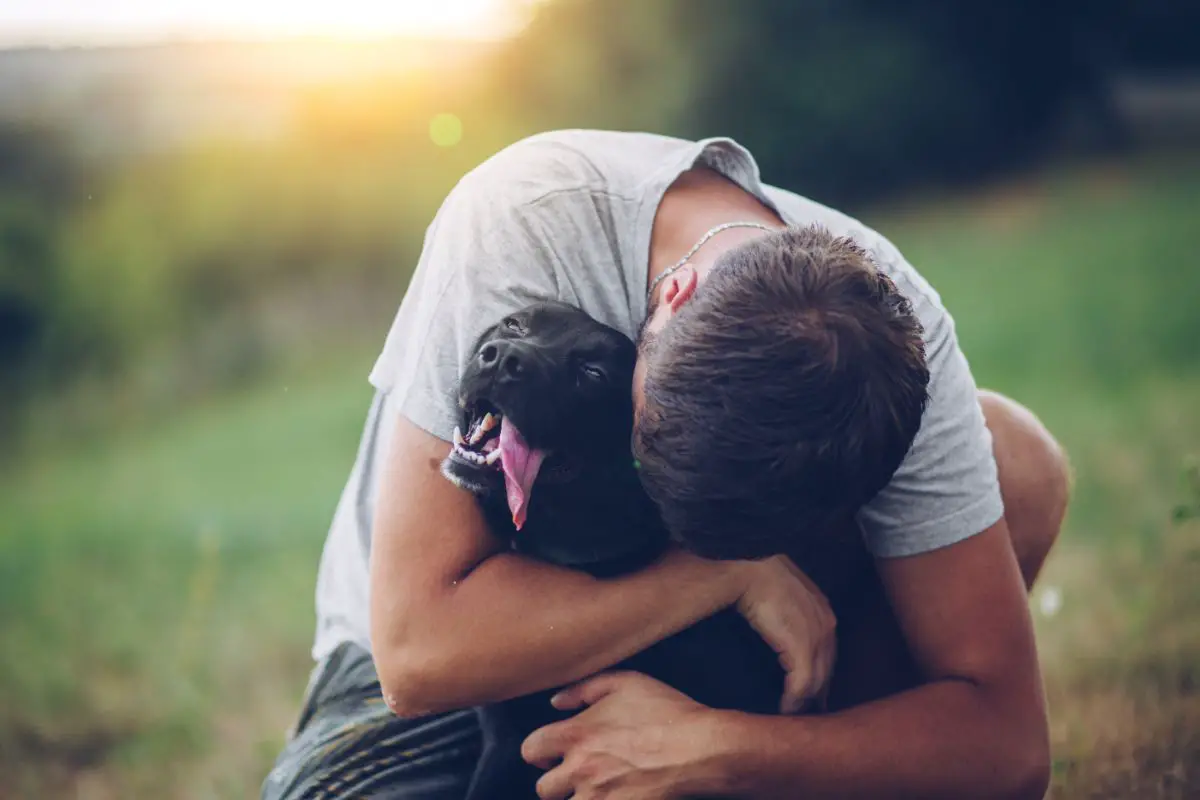 PTSD is one of the mental health areas where dogs thrive. In fact, they can help so well that a person can live an almost normal life, even if they are blind or are suffering from crippling anxiety.
There have been many studies to prove how helpful a dog can be when it comes to mental health. This is because they can provide a companionship that a lot of other animals cannot offer. 
PTSD is something that veterans commonly suffer with, and sometimes they even have hearing or vision loss.
Having a service dog can provide comfort and reassurance, as well as the help they might need every single day.
If you are looking to have a service dog, or you think it could benefit a loved one, read on to find out how you can register your interest. 
What Does A Service Dog Do?
There are different types of service dogs. For example, there are dogs that help get a person around if they have eye or heating issues.
Then there are dogs who respond to seizures, and scent-trained dogs who help detect blood sugar levels in those who are diabetic.
There are dogs who help with those who struggle with their mobility and they need assistance in their day-to-day lives.
And lastly, there are service dogs who help those who suffer from mental health problems such as PTSD, panic disorders, autism, anxiety, and even depression. 
How Can A Service Dog Help Those With PTSD?
Despite not having any physical issues that stop you from getting around every day, a service dog can help with those who suffer from PTSD symptoms.
Whilst a person who suffers with PTSD will be eligible for an emotional support animal (ESA), they can also get a service dog.
That is because those who have been a veteran are more likely to need a service dog, though you would still need to go through a process to see if you require one. If you aren't, you can always go the ESA route. 
How To Get A Service Dog
To obtain a service dog, you will need to find an official organization that trains them. Also, you will need to make sure that the service dog that you are looking to get deals with PTSD. 
The majority of service dogs that are trained in PTSD help are aimed at veterans. Here are a few organizations to check out:
Service Dogs for America
Soldier's Best Friend
Paws for Veterans
However, you can also apply through your health care provider who will assess whether a service dog would benefit you. 
Do You Need A Service Dog?
Whilst you might be interested in getting a service dog, they do not suit everybody.
This is because the needs you have may not warrant a dog to help, or you might not be able to have a dog with you at all times.
For example, if you travel a lot, this could not only put strain on a dog, but you still might find places where you cannot have your dog, despite it being used for service.
When this happens, it could be because the dog is too big, rather than it cannot legally be with you. 
It also depends on your own temperament, and whether you would actually benefit from having a service dog help you. If you don't think a dog will help, then it is likely that you don't need one.
However, it is always worth a try if there are ways to see first.
Just remember that there are always going to be pros and cons to either having a service dog or not, so it might be worth writing them down to see if you need one to help or not. 
Is There A Difference Between A Service Dog And An Emotional Support Dog?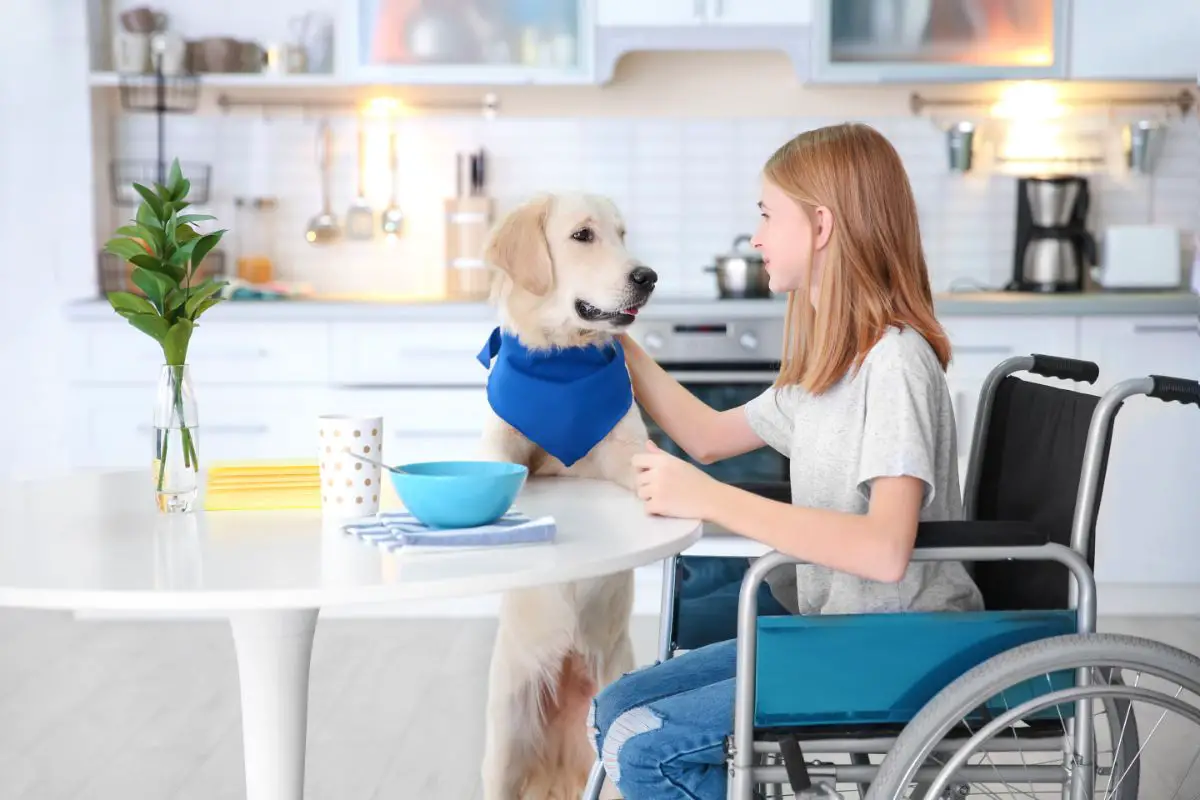 A service dog has been extensively trained to deal with a particular need. For example, a service dog may know to get help if their owner has a fall or seizure.
It may be trained to sniff our high blood sugar in a diabetic, or perform daily tasks.
An emotional support dog gives an owner companionship through decreasing their feeling of loneliness, giving a person focus, and to provide positivity and motivation to a person daily.
Both can be obtained through a healthcare professional or therapist, but you can also receive an official ESA letter to 'register' your own pet as an ESA. 
Can VA Cover For Service Dogs?
There are cases when VA benefits can cover for a service dog. However, to find out, a veteran will have to speak to their health care professional.
When doing so, they will need to talk about both their mental and physical limitations to figure out whether a service dog is right for them.
Each request is analyzed to make sure that the treatment is necessary, and that a goal can be met by the ongoing use of a service dog.
If it all goes ahead, the service dog will be prescribed via the Department of Veterans Affairs.
Final Thoughts
Service dogs are used for many reasons, from physical mobility and eye problems, to helping those who suffer with severe mental health issues such as PTSD.
Whilst you can be eligible for an emotional support animal if you suffer with PTSD, there is a chance that you may be offered a service dog. This is especially true if you are a veteran. 
You can apply for one through your healthcare provider who will assess the situation, or contact an official organization.
You just need to make sure that the dog has been specifically trained to deal with PTSD, and not anything else!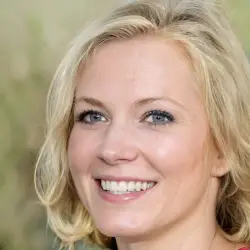 Latest posts by Anna Granger
(see all)