If you are looking for a fulfilling career, then a service dog trainer might be exactly what you are looking for. This rewarding job means that you get to work with dogs every day, and mostly one-on-one, too.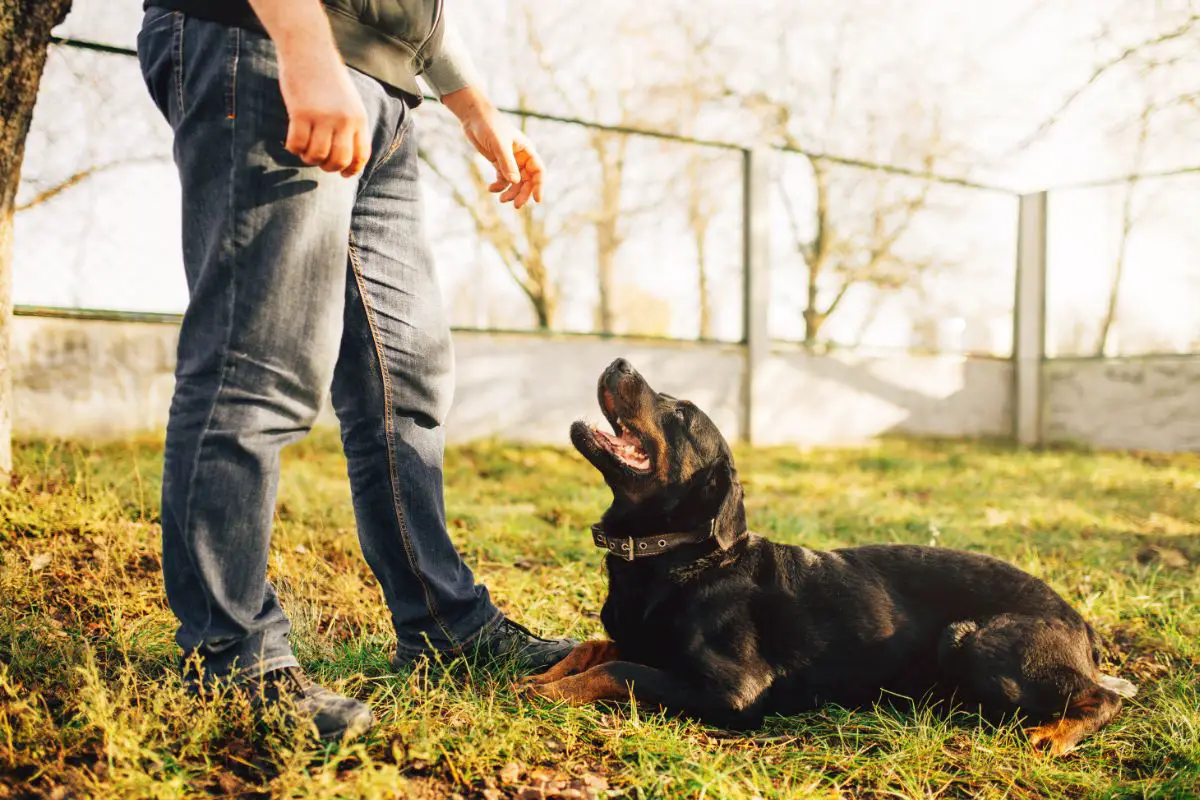 Service dogs are required to assist those who need extra help in their day-to-day lives, whether it is a physical condition or a mental health problem.
If you are looking to make a decent income, then you are going to want to know the best way to structure your career, and whether there is enough money to sustain a living depending on where you are based.
In this article we take a look at how much service dog trainers make on average, and how that pay might differ depending on the type of dog training that you do, and the work environment you find yourself in.
So, without further ado, let's get to it.
How Much Money Can You Make As A Service Dog Trainer?
When it comes to dog training, there is no one size fits all when it comes to pay. This is because it actually all depends on where you live geographically, and the skills that you have as a dog trainer.
According to the site ZipRecruiter, the average salary for those who train service dogs is around $35,000 per year. However, as we just stated, this is affected depending on where you are based and your own individual experience.
It can start from as low as $16,000 all the way up to $54,000 a year, so that's quite a big jump. Those who want to earn more should live in areas such as New York and Washington.
North Carolina is one of the lowest paid areas for service dog training, with salaries being on average as low as £27,000 per year.
How Can You Become A Service Dog Trainer?
You don't need to go through formal education as a service dog trainer, though different centers and organizations require different things when it comes to working for them, so it is always better to check first.
However, all service dog trainers have to go through extensive training to make sure that they are fit for the job. Sometimes this involves doing an apprenticeship for three years.
This will then be followed by an evaluation to ensure that you are fully qualified to train service dogs.
This is because a service dog can be a very important part of a person's life, so they need to be trained well by a professional who knows how to do it properly.
Also, the more experience that you gain, the more money you can make in the long-term.
What Other Things Does Learning To Train Service Dogs Include?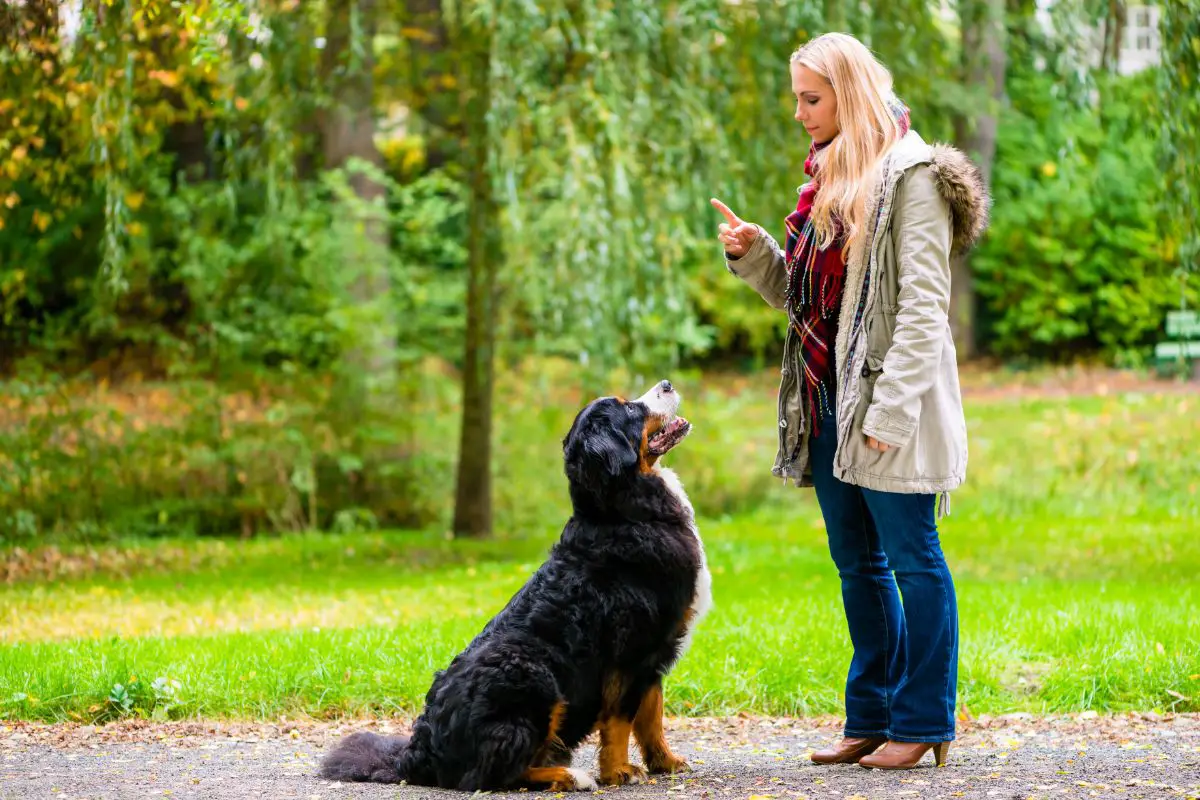 Whilst it is important to work alongside dogs through education and training, you will also learn how to work with the people that need service dogs.
If you want to go directly to finding an apprenticeship, then you will find openings online all the time. Do make sure that the apprenticeship has been accredited by a non-profit coalition called the Assistance Dogs International.
This way you know that the apprenticeship has been verified and is one worth taking on to further your career choice.
What About A Service Dog Trainer Specialized School?
If you are wanting to go to school to learn about service dog training, then you are in luck. One of the best places to go for learning about training service dogs is the Bergin University of Canine Studies in California.
You can go for a full degree or opt for a certification program, as well as receive financial aid to see you through each semester.
Whilst the cost for each semester has been known to be under $5,000, this could change so always make sure you check everything you need to before applying.
You can also enroll in a local GCC (Good Canine Citizen) course. It has been designed by the well-known American Kennel Club. Whilst it won't kickstart your service dog trainer career, it does teach you 10 skills at a basic level to use on dogs.
This is a great way to get experience before going for an apprenticeship, so is certainly worth a look at.
Is There Differences That Determine How Much A Dog Trainer Makes?
As stated previously, there are several factors which determine whether you make more or less dollars.
For example, if you decide to specialize in service dog training, you will earn more money. This is because it is a specialized service, rather than the standard dog training.
Another factor is where you are based. What you are looking for is people with more disposable income ready to spend.
So, if you are in an area like North Carolina, you may make a few thousand less per year compared to if you were in New York, for example.
It is always best to consider your location and specialized skill before deciding if the job is for you – and this is if you work for yourself or a company, the differences still stand.
Final Thoughts
Being a service dog trainer is not only a rewarding experience, but it means you get to work with dogs one-on-one every day. Service dogs are always needed to help those who struggle in their daily lives.
If this is something you would love to do as a career, but are a little unsure if it can pay enough to cover utility bills and the like, then hopefully the above article has helped.
There are many ways to get into service dog training, and there are also different factors that determine how much pay you receive every month. With that in mind, it is always best to top up your skills, as well as think about where you are based.
Some areas of the USA will pay more due to economical factors, whilst other places less so.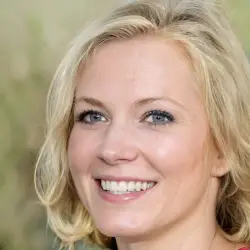 Latest posts by Anna Granger
(see all)